KYOTOGRAPHIE International Portfolio Review​ 2017
Supported by FUJIFILM
In 2017, we welcome you to the third edition of our International Portfolio Review.
Our portfolio review is a place where professionals and photographers meet. Every spring during KYOTOGRAPHIE, leading figures in the field of photography including curators, gallerists, festival directors, publishers gather.
During the second edition of the review KYOTOGRAPHIE welcomed 19 reviewers from 8 countries, and 63 participating photographers from 7 countries gathered to meet for the review. Some of the photographers have received excellent opportunities from the event, in the form of exhibitions in Europe, Korea, and China. The sale of photobooks in France, and winning a world-class photo award.
Reviews are 20 minutes long with a 10-minute break in between. Every effort will be made during the allocation process to meet your review preferences.
Attending the Portfolio Review grants you access to the "CROSSING – Portfolio Review & KG+ Party". To the party which is also KG+ opening various and many photographic people gather including photographers, reviewers, KYOTOGRAPHIE artists, KG+ artists, KYOTOGRAPHIE organizers and so on. This is another unprecedented opportunity to meet and connect with people in the field of photography. In addition, we will held "Portfolio Walk" where you could show and present your photos to them directly.
In addition, we started a "FUJIFILM AWARD" where the winner is selected from finalists selected by reviewers. The winner will receive a prize from FUJIFILM.
Our portfolio review is all-inclusive, open to all ages, nationalities and career level.
We will look forward to your submission!
FUJIFILM AWARD Prize
FUJIFILM X-Pro2 Graphite Edition + FUJINON XF23mmF2 R WR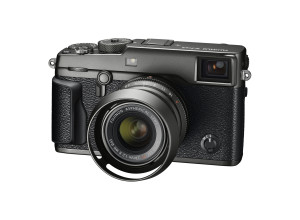 We have closed the application for this year's portfolio review.
Thank you for a lot of applicants!
Information
Date&Time:​
Saturday, April 15th 2017, 10:00am – 5.00pm
Sunday, April. 16th 2017, 10:00am – 5.00pm
Fee:​
3 reviews: 20,000JPY (tax inclusive)
5 reviews: 30,000JPY (tax inclusive)
Venue:
​Hyatt Regency Kyoto, Japan
Deadline of submission: 23:59, Wednesday, March 15th 2017
*Due to the sudden addition of a new reviewer and her popularity, we decided to extend the deadline to welcome more applications.
 
 
CROSSING – Portfolio Review & KG+ Party
Date&Time:​
Sunday, April. 16th 2017, 6:30pm – 9:00pm *Time is subject to fluctuate.
Fee: 1,000JPY for entrance with one drink
Venue: ​Hyatt Regency Kyoto, Japan
 
 
PORTFOLIO WALK
After the final day of the review we have a new opportunity to show your work. This event will be held during the CROSSING Party.
there will de designated space where participants can show their folio to visitors of the party, like the reviewers, other photographers, KG+ artists, KYOTOGRAPHIE artists & organizers, and so on. Participants will be selected from portfolio review participants and fee is included in that of portfolio review.
 
 
Access
644-2 Sanjusangendo-mawari, Higashiyama-ku
Kyoto, Japan, 605-0941
Tel: +81 75 541 1234 *Please do not call here for event information.
Parking available
Kyoto Sation (JR) 1 km (5min by taxi)
Keihan Shichijo Train Station – 600m
 
 
Inquiry