BMW Group Japan has pledged its support for KYOTOGRAPHIE
for three years beginning in 2017.
>Detail

シャネル株式会社
CHANEL K.K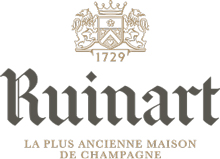 ルイナール (MHD モエ ヘネシー ディアジオ株式会社)
Ruinart (MHD Moët Hennessy Diageo K.K.)


FUJIFILM
BMW Group Japan

BMW Group Japan has pledged its support for KYOTOGRAPHIE
for three years beginning in 2017.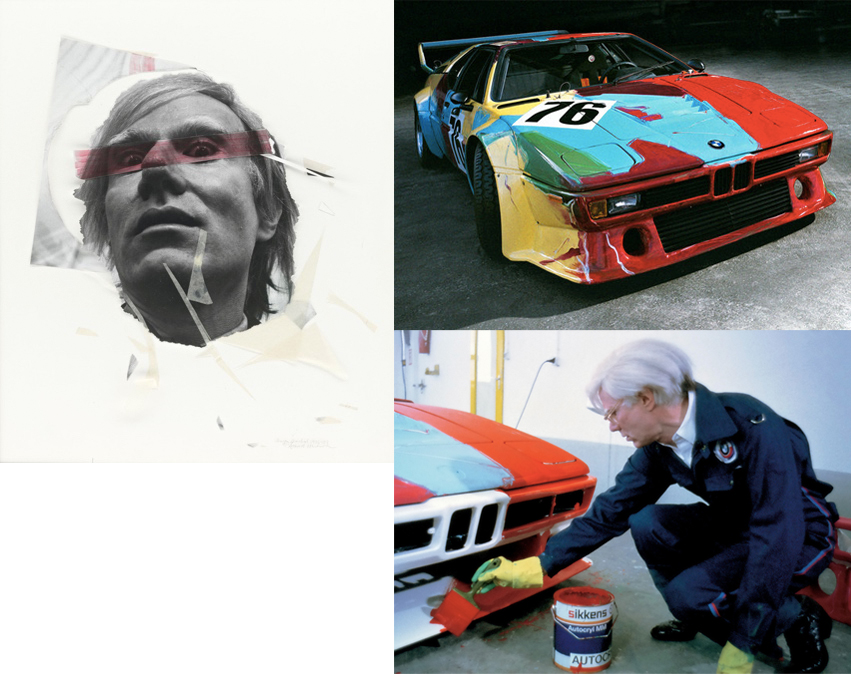 Arnold Newman, Andy Warhol, painter and printmaker, New York, 1973 © 1973 Arnold Newman / Getty Images | BMW Art Car by Andy Warhol, BMW M1 group 4 racing version, 1979, at the Paris Photo Los Angeles at Paramount Studios © BMW AG (04/2013)
*After KYOTOGRAPHIE ends, the car will also be exhibited at BMW GROUP Tokyo Bay for two weeks starting in mid-May.
BMW and Art
For over 40 years, BMW has been a proud supporter of the arts at the international level, and is currently involved in over 100 arts-related projects around the world. BMW is primarily interested in modern and contemporary art, but it also provides long-term support of classical music, jazz, architecture, design and other genres. BMW has collabo-rated with – and been loved by – many artists including Andy Warhol, Roy Lichtenstein, Olafur Eliasson, Zubin Mehta, Anna Netrebko, and Jeff Koons.
BMW and KYOTOGRAPHIE
In its work with KYOTOGRAPHIE, BMW is keenly aware of its identity as an automobile manufacturer, with interests in innovation, guaranteeing freedom of personal expression, and allowing for the creation of revolutionary new artworks. The fit is a natural one: as an environmental model city, Kyoto shares BMW's values concerning the promotion of sustainable mobility.
In 2017, the first year of its three-year sponsorship, BMW is supporting Japan's first postmortem solo exhibition of works by the famous portrait photographer, Arnold Newman.Newman's portraits of Marilyn Monroe, Picasso, Stravinsky and other famous people are iconic images. Since 1975, BMW has been known for its "Art Cars," and the artists who produced them. The exhibit, which will be held on the premises of UNESCO World Heritage site Nijo Castle, will include portraits of pop artist Andy Warhol by Arnold Newman and the BMW Art Car created by Warhol transported from Germany, as well as other related images.
BMW mobility experience program during KYOTOGRAPHIE
Cruise the art of KYOTOGRAPHIE in an electric vehicle:
BMW i3 free rental program
On weekends and holidays during KYOTOGRAPHIE, BMW i3s will be available for free rental. Enjoy a dashing, zero-emissions drive through the streets of Kyoto in an easy-on-the-environment BMW i3. Anyone can register online to make a reservation.
Reception desk: in Former Shinpukan
Reservations can be made for
11:00-14:00 (three hours), or for
15:00-19:00 (four hours).
* The rental service desk will be open from 10:00 to 19:30.
BMW i3 Shuttle
The BMWi3 will be the official car of KYOTOGRAPHIE, operating between the various exhibition locales on weekends and holidays during the exhibition period. This is your chance to check out the electric, zero-emissions BMW i3 for yourself! A BMW i3 foiled by TOILETPAPER image will also be making the rounds. Use of these vehicles will be free of charge with your KYOTOGRAPHIE Passport.
Karasuma-Oike will be the hub, and service will be offered in three directions from there. Please check the map for locations.
Operating hours: 10:00-18:00,
no. of passengers: 3
Service is only available from stops indicated on the map.
No service outside the service area.
If you wish to get out along the route, please ask the driver.
 
◎ Nijo Castle route: roughly every 15 minutes
◎ Toraya route: roughly every 25 minutes
◎ Gion route: roughly every 30 minutes
BMW Rental Cycles
During KYOTOGRAPHIE, BMW Cruise Bikes (bicycles) will be available at Former Shinpukan information booth, for free one-day rental to KYOTOGRAPHIE Passports holders, on weekends and holidays.
BMW i is a BMW sub-brand, and the BMW i3 is the electric version, launched in April 2014, offering "sustainable mobility for urban environ- ments." BMW i products and services make use of innovative techniques enabling them to realize sustainable mobility through specialized design, development, planning, production and sales. The BMW i3 is an extremely lightweight vehicle, the first mass-produced vehicle to be made using CFRP (carbon-fiber reinforced polymer) for its main body structure, offsetting the extra weight of the battery. This body structure is extremely strong, offering excellent protection for the driver and passengers. The car's low center of gravity ensures superb vehicle handling and performance.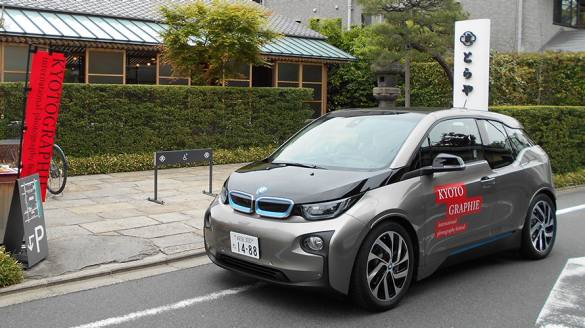 CHANEL / CHANEL NEXUS HALL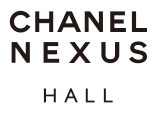 Five years of assistance and support we receive
from Nexus Hall has helped KYOTOGRAPHIE succeed and prosper.
Since the opening of CHANEL GINZA Building in December 2004, CHANEL NEXUS HALL has been hosting a wide variety of musical concerts and exhibitions that embody the creative spirit of founder Gabrielle Chanel.
CHANEL NEXUS HALL hosts various exhibitions, principally focused on photography. In addition to providing artists with challenges and opportunities to show their work, the venue serves as a space for unique projects and encounters that embody the special spirit of CHANEL, featuring many works previewed for the first time in public.
Past exhibitions presented by CHANEL NEXUS HALL to KY OTOGRAPHIE
2013 NAOKI "MOOD -9 GIRLS"
2014 Signature of Elegance – Works by Lillian Bassman
2015 Marc Riboud "Alaska"
2016 Coming into F ashion – A Century of Photography at Condé Nast

Ruinart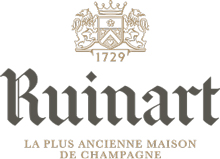 Ruinart, which has had strong ties to the arts
since its founding in 1729, continues this tradition with
its support of KYOTOGRAPHIE this year.
Ruinart was the world's first producer of champagne.
Ruinart is known as "Chardonnay House," because it uses only the best chardonnay grapes harvested from Cote des Blancs and Montagne de Reims. It is renowned for its expertise in creating champagnes that have a fresh, well-rounded, rich flavor, with clarity, finesse and elegance.
At KYOTOGRAPHIE in 2016, Ruinart sponsored the first-ever Japan exhibit of "Light by Erwin Olaf presented by Ruinart," with photographic works by the world-renowned photographer Erwin Olaf.
At this year's KYOTOGRAPHIE, Ruinart will present photographs of Giada Ripa, a descendant of the Ruinart founder. The series, entitled "The Yokohama Project 1867-2016," builds on earlier works by Felice Beato, a photographer who came to Japan in the 1860s, and Mathilde Ruinart, a forebear of Giada's who knew Beato.
During KYOTOGRAPHIE, visitors to Kyoto will be able to enjoy Ruinart champagne in roughly 100 bars and restaurants throughout the city.
FUJIFILM


KYOTOGRAPHIE, a festival exploring the possibilities of
photography as a means of expression, enjoys the support of
Fujifilm, a company that was founded in 1934.
This is a special collaboration that has fostered the
development of photography culture.
FUJIFILM has provided prizes
for the KY OTOGRAPHIE events below:
1. Portfolio Review FUJIFILM AWARD prizes
FUJIFILM X-Pro2 Graphite Edition + Fujinon lens XF 23mm F2 R WR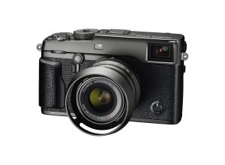 2. Intro to Photo School Contest "Love," a training program for elementary and middle-school pupils
3. KYOTOGRAPHIE collaborated photo-rogaining contest in Kyoto.
Special supplement to "Asahi Camera" 2017 April issue excerpted from KYOTOGRAPHIE GUIDE BOOK (FUJIFILM collaboration)
FUJIFILM's motto is that "cameras were created to take photographs." This year marks the company's first collaboration with KYOTOGRAPHIE. "I have a sense there is a greater distinction between 'camera show' and 'photography festival' in Japan than there elsewhere," says Kunio Aoyama of FUJIFILM's Marketing Divison / Optical, Electronic Imaging Products Division. "Camera fans are interested in cameras mainly for their mechanics, and as a means for taking pictures. Photography fans are interested in the photographs, the content that results. The truth is, however, the two sides are inseparable, and people should be interested in both. FUJIFILM is now primarily a camera manufacturer, but in the past it produced photograpic materials as well. It developed cameras in the interest of produc- ing better photographic materials." Looking at the history of FUJIFILM's product development, we see it has made film and printing paper, black-and-white and color, cameras in all imaginable formats. It has dealt in a wide range of products. As Aoyama says, "The history of photographic expression is a history of materials."
Exciting the Artists of Today
This year, the TOILETPAPER exhibit will features a photo studio where visi- tors can experience the FUJIFILM GFX 50S for themselves. Several exhibitors, including Yan Kallen, Nobuyoshi Araki and Chikako Yamashiro are showing works and other artists are also offering workshops using FUJIFILM products. "Cameras and printing paper alone may not be enough to produce great works of art, but they are the building blocks. Here we will have the opportunity to see artists of today working with the materials of today. We are happy to see that young artists are inspired by their materials.