5
Hanne van der Woude
Emmy's World
SHIMADAI GALLERY KYOTO
While Emmy's World seemingly could have been anywhere, it actually started from rather unusual circumstances. Having achieved international acclaim for her previous series
Natural Red Hair
(2005–2008), Dutch photographer Hanne van der Woude happened to meet an interesting elderly graphic artist named Ben Joosten and asked to take his portrait. Then when she went to his house, an old school building in Betuwe, east Netherlands, she met his wife of fifty years, painter Emmy Eerdmans. Intrigued by the old couple, van der Woude spent six years photographing them at home and on visits to Ben's brother Egbert in the south of France, always in beautiful natural surroundings.  
Among these rather eccentric faces, undoubtedly Emmy was the most fiercely individualist. Although in her 80s, she worked constantly all day long, tended her pet guinea hen Clara and avidly collected all kinds of things. When Ben fell ill, she nursed him, recorded his condition in detail in order to inform local health authorities, painted his portrait and took his picture—all of which van der Woude documented as part of her work until finally Emmy's world was changed forever when both Egbert and her beloved husband Ben passed away.  
This somewhat offbeat work is the result of a long-term collaboration between an ever-creative elderly artist couple and a young photographer. More than anything, it stands as testament to the universal themes of friendship across generations and abiding marital love.
Having previously been shown at Huis Marseille, Museum for Photography, Amsterdam (2015) and Fotographie Forum Frankfurt (2016), we now proudly welcome the work to Kyoto.
Hanne van der Woude
Born in 1982 in Nijmegen, the Netherlands, Hanne van der Woude studied at ArtEZ Academy of Arts, Arnhem, and Fotovakschool, Apeldoorn, before turning professional and embarking on a career of documenting the commonplace "unusual." Both her Natural Red Hair (2005–2008), which portrays redheads amidst the beautiful Dutch countryside, and Emmy's World (2009–2015) were heralded internationally as signaling the arrival of a great new talent. Her works were included in the Kiyosato Museum of Photographic Arts' "Young Portfolio" Collection, and shown in the Tokyo Photographic Art Museum's Basically. Forever exhibition (2014).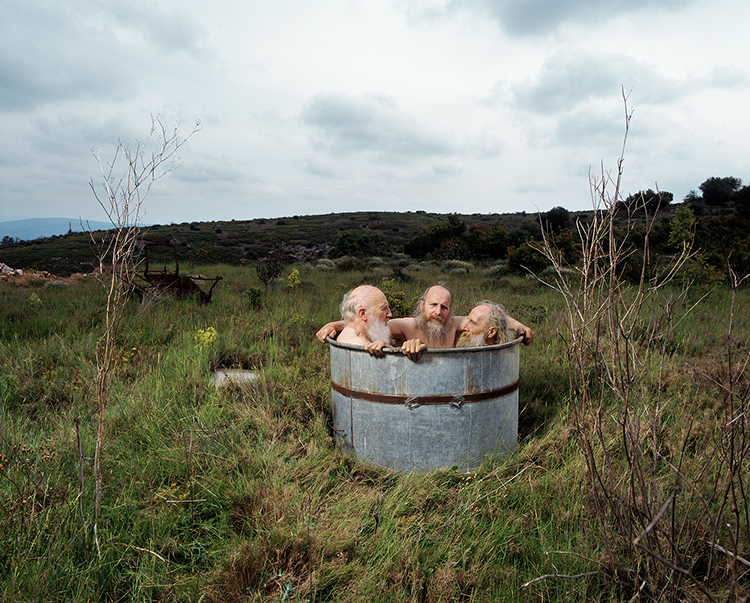 ハンネ・ファン・デル・ワウデ「バスタブに入る兄弟たち」マラコフ、フランス、2011年
Hanne van der Woude, Brothers in the tub, Mas Malakoff, 2011
© Hanne van der Woude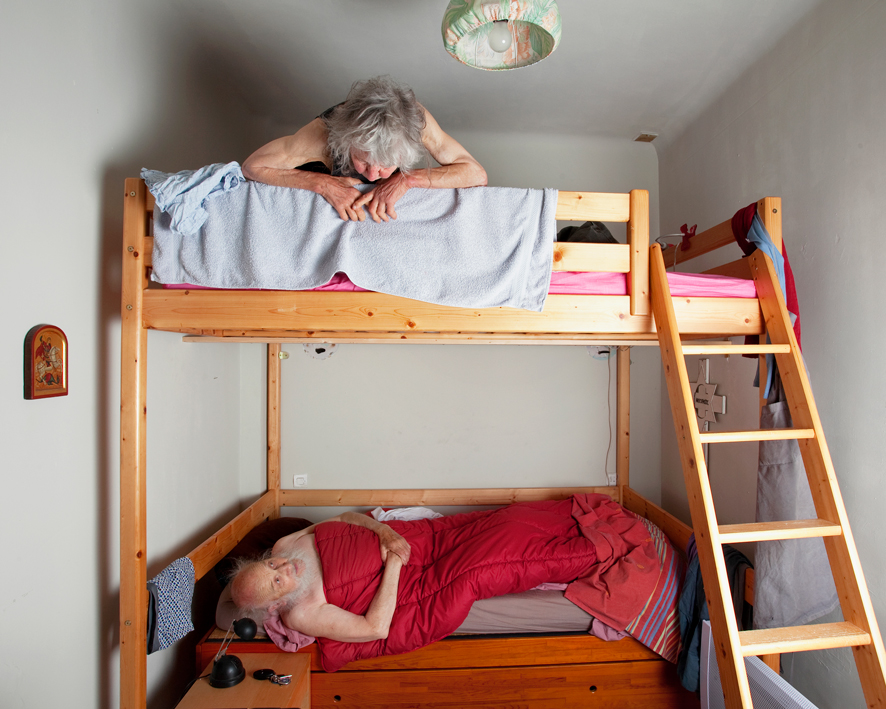 ハンネ・ファン・デル・ワウデ「エミーとベン」アルルスーテック村、フランス、2011年
Hanne van der Woude, Emmy and Ben, Arles-sur-Tech, 2011
© Hanne van der Woude
SHIMADAI GALLERY KYOTO
Higashinotoin Nishikita kado, Oike-dori, Nakagyo-ku, Kyoto, 604-0844
Subway Tozai Line or Karasuma Line "Karasuma Oike" station 1 min on foot from exit 1
Open:11:00 -19:00
Close:Wednesday (except 5/3)
Entrance Fee:¥600 / Student ¥400